Day 45, or, You Make the Call
33-12
The sun did make an appearance fairly early this morning, and I almost made the call in it's favor. However, on further review the sun was not visible until after it broke the plane of the horizon. No goal, face-off in the left circle. What we do have for the rest of the day is blue skies and mild temperatures. Forget Christmas in July, we have Springtime in February. Mrs Dr. Sunshine and the chickens are loving it. Frankly, I'm fine with it as well, as long as the ski hill can hold on to it's base for a little longer.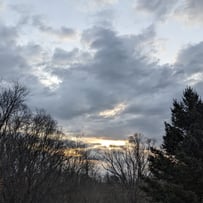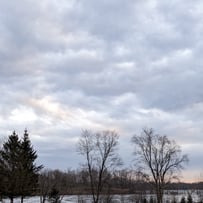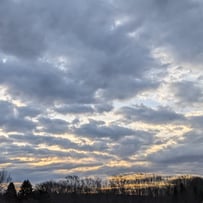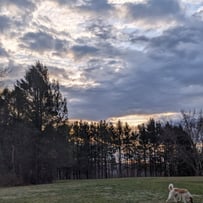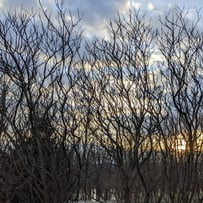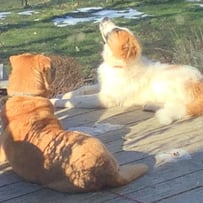 Cloudy skies do make for excellent viewing. The double dog photo is actually from yesterday, courtesy of Little Miss Sunshine.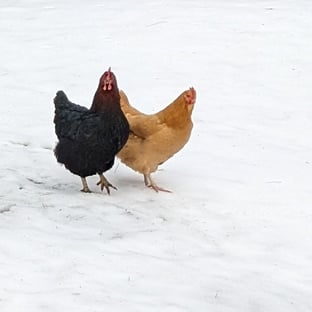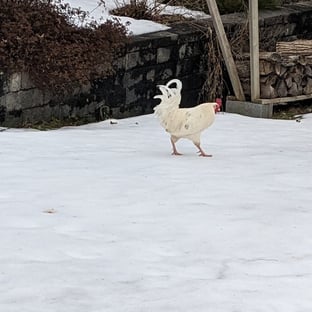 The chickens got a little turned around heading back to the coop for breakfast and lost track of their grassy path.